---
Evolution of Consciousness

Thank you to all our wonderful participants!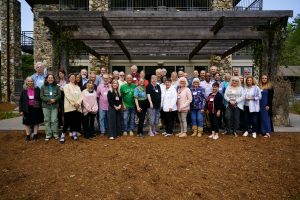 ---
Dear Mid-South friends,
I just wanted to thank you once more for making our recent Mid-South Conference a tremendous success. After three years of waiting to have our conference, it was very encouraging to have such a good response with 50 people participating in this memorable event.
We truly hope you enjoyed your time with us and found the entire experience to be a time of great inspiration in your life. But, most of all, we hope you gained spiritual strength for the road ahead and great encouragement from being with other like-minded people.

For a lovely video of the weekend, please click here (thank you Jayne Fleener!) For photos of this year's and years' past conferences, please click here.
And finally, we hope you will continue on the theosophical path and join us again next year at the Mid-South Conference on April 28-30, 2023, at the beautiful Kanuga Conference Center. Although we have not yet scheduled our speakers for next year, we will keep you informed of any future developments. We look forward to seeing you then!
Kindest regards,
Elwood Groves
President
Mid-South Federation (T.S.A.)
---
---
Copyright @ 2022 | Theosophical Society in America – MidSouth Federation | All Rights Reserved